Supply Chain, Logistics and Warehouse Consultants
Intelligent supply chain solutions, delivered by experts.
Who We Are
Paul Trudgian Ltd is an Institute of Consulting Recognised Practice, and a Corporate Member of the Chartered Institute of Logistics and Transport, providing industry leading supply chain and logistics consultancy across all sectors in the UK.
Based in Birmingham, and working for clients across the UK,  we are a customer focused supply chain and logistics consultancy with an enviable client base across multiple sectors and a market leading reputation. Our clients in the Retail sector include well-known names such as Hobbycraft and Maplin Electronics; in the Industrial sector we have been working with major multinationals such as Fugro and the Quartz Corporation, and in the Medical Devices sector we have been working with one of the UK's leading medical device manufacturers, Advanced Medical Solutions plc.
What We Do
Our supply chain and logistics consultants blend decades of experience, in both logistics management and supply chain modelling, to support our clients in developing market leading supply chains.
The consulting team bring a range of expertise crossing every field of supply chain and logistics development; from logistics operational development such as warehouse design and transport routing, through to statistical forecast modelling and the implementation of cross-functional management processes such as S&OP. Our consultants, through industry experience and continuing professional development with organisations such as the Chartered Institute of Logistics & Transport, remain at the forefront of changes in the supply chain and logistics arena. Whatever logistics or supply chain challenge you face, our team of experts are here to support you.
How We Do It
Our focus is to deliver value in our service and value to our clients supply chains. We achieve this through an open, methodical and analytical approach to all client engagements.
We bring a fresh and focused offering to the market by providing both operational and strategic consultancy. We deliver fast-paced, practical and pragmatic advice on supply chain and logistics development for all sizes of business. For us, it doesn't matter if the project is 1 day or 100 days, or if you're a start-up business or a major multinational corporation. We engage every client with a tailored approach; providing clear experience led solutions, focused on value and delivered with integrity by experts.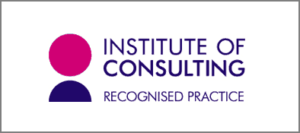 How our consultancy team can help your business
What is a Logistics Consultant?
A logistics consultant helps businesses solve logistics challenges and identifies ways to enhance operations. A logistics consultant creates more value by optimising the flow of material within a supply chain. They do this by making sure material is in the right place, at the right time, and in the right quantity.
Here's what some of our clients are saying
A clear, concise and analytical approach, with stakeholder engagement throughout, helped us reduce inventories while not compromising customer service.
Chief Executive Officer, The Quartz Corp
Head of Distribution, Hobbycraft
…throughout the process the reports and findings were well structured, rational and clear to understand; depth of experience in logistics was evident at all stages…
Head of Finance, Giant
Commercially savvy, thoughtful, diligent and pragmatic are the phrases that come to mind…Paul Trudgian comes with my highest recommendation.
Managing Director, Invopak
Would you like to speak to one of our consulting team? Just submit your details and we'll be in touch shortly. You can also click here to email us if you would prefer.
Alternatively, please call on 0121 517 0008 to speak with one of the consultancy team today.
We can assist you with all aspects of supply chain and logistics development, including inventory reduction, logistics network design, warehouse design, logistics outsourcing and S&OP.
We look forward to hearing from you.
Note: Your details are kept strictly confidential as per our Privacy Policy.
Read our latest supply chain insights