Supply Chain and Logistics are very broad professions and the requirements for consultancy can be highly varied. Here at Paul Trudgian Ltd we have an extensively experienced team; from strategic guidance through to operational improvement, our consultancy team provide the expertise you need.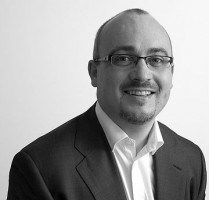 Paul Trudgian
Supply Chain Development
Specialist in inventory planning, logistics network design, logistics outsourcing and demand planning.
Paul is an experienced programme leader with a proven ability to design, manage and drive critical reductions in operating costs and capital investment. He has delivered in excess of 60 consulting projects in the retail, defence, automotive, food, utilities and mining sectors for both major multinationals and SMEs.
Aidan Ward
Warehouse Design & Optimisation
Highly skilled in CAD modelling, ergonomics and labour synthetics.
Aidan has extensive experience in supply chain and logistics development over 30 years, with a focus on warehouse solutions.  He has delivered major warehouse improvement projects to a wide portfolio of clients including Argos, Serco, DHL, NHS, Michelin, B&Q and Starbucks. Aidan's specialist skills in warehouse design include CAD modelling, ergonomics, workflow, storage and building cube optimisation, resource modelling and labour synthetics.
Bob Steele
International Logistics Development
Leading expert in the identification, design and implementation of performance improvement initiatives within global logistics networks.
Bob has 25 years' experience in supply chain management and logistics, including 11 years as a Principal Consultant for one of the top global management consultancies. He has worked across many sectors, and has most recently focused on the development of pharmaceutical logistics networks in developing countries such as Ethiopia, Nigeria and Malawi.
Steve Bott
Change Management
Organisational transformation specialist focussing on Lean and systems process improvement and delivery.
Steve has an extensive background in both operations management and management consultancy. He is a PRINCE2 practitioner and focuses on the delivery of change across the supply chain. Steve's areas of expertise include productivity & performance optimisation, Lean & Systems Thinking and workshop facilitation & training.
Duncan Alexander
S&OP | IBP
One of the UK's leading specialists in the design and deployment of major S&OP and IBP processes.
An international S&OP consultant who has consulted in over 20 countries delivering substantial profit improvements. A specialist management consultant in the field of IBP, S&OP and SIOP since 2003, Duncan is also the co-founder of Stratabridge who are renowned thought-leaders in business processes.